Can't find what you're looking for? SEARCH FULL SITE:
An independent directory of accountants, bookkeepers, Chartered Accountants, CAs, auditors, Chartered Management Accountants (CIMA), Accounting firms and appropriate Accounting Officers and many other types of South African accountant. Our listed members are also registered with professional accounting bodies such as SAICA and SAIPA.
The days of looking up an accountant or bookkeeper in a traditional name-and-number directory are completely outdated. People need information, a background of who they're dealing with, their accounting qualifications, and what they really specialise in. Simply choosing the person that just happens to be your cousin's husband's best friend from university is no longer necessarily the best way to go.
Find an Accountant is your perfect solution. Now, in the comfort of your home or office, you can peruse the mini CV's of a selection of top quality people and accounting firms. No obligations.
LATEST ARTICLES FROM OUR LISTED ACCOUNTANTS
"The best executive is the one who has the sense to pick good people to do what he wants done"
~Theodore Roosevelt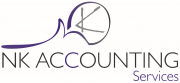 Nikki's Speciality:
Payroll & Accounting Services, Training of enterprise bookkeeper, Advice on controls & accounting function, Management of Accounts Receivable.

Nikki is on
Dial Code: 012

TREVOR's Speciality:
TAX PRACTITIONER; ACCOUNTING OFFICER CC's: INDEPENDENT REVIEWER (PTY) LTD'S: MONTHLY MANAGEMENT ACCOUNTS: ANNUAL FINANCIAL STATEMENTS

TREVOR is on
Dial Code: 021

Ahmed's Speciality:
Accounting & bookkeeping Company secretarial Payroll outsourcing Taxation services Feasibility studies Business plans Project mng Company reg

Ahmed is on
Dial Code: 031