Can't find what you're looking for? SEARCH FULL SITE:
An independent directory of accountants, bookkeepers and Accounting firms.
The days of looking up an accountant or bookkeeper in a traditional name-and-number directory are completely outdated. People need information, a background of who they're dealing with, their accounting qualifications, and what they really specialise in. Simply choosing the guy down the road is no longer necessarily the best way to go.
Find an Accountant is your perfect solution. Now, in the comfort of your home or office, you can peruse the mini CV's of a selection of top quality people and accounting firms. No obligations.
LATEST ADVICE FROM OUR LISTED ACCOUNTANTS

"The best executive is the one who has the sense to pick good people to do what he wants done"
~Theodore Roosevelt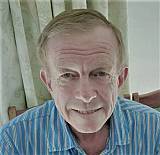 Mark's Speciality:
At your service, AFS, tax returns and advice, Cash flows and forecasting Bookkeeping and reconciliations Strategic planning and budgets Small business mentoring

Mark is on
Dial Code: 21 Table Bay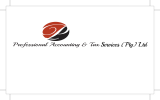 CLAUDETTE's Speciality:
We provide timeous accounting and tax services with professionalism for you and your business . We also provide payroll services and company registrations.

CLAUDETTE is on
Dial Code: 12 Centurion

Martin H's Speciality:
Monthly accounting Services, Monthly detailed management financial Services, Independant reviewer , Payroll admin, CIPC services, Ptax, Vat, PAYE, UIF

Martin H is on
Dial Code: 13