ABOUT US
Find an Accountant was started in 2004 as a specialist online accounting directory empowering individuals and SMEs to make informed decisions when looking for a South African accountant or accounting firm. The business has been running successfully since then 24/7/365, (with total site downtime for the entire period of less than 80 hours). Over this fifteen year period we have helped 1000s of businesses find the perfect accountant for their exact needs.


Every year since inception, the number of paying subscribed accountants has increased, giving visitors to the website the best pool of local accountants, auditors, tax practitioners, and Chartered Accountants to chose from. By showcasing and surfacing all of the pertinent information that one should be asking when choosing an accountant, visitors to our website can be sure they have the best chance to find the right match for their unique needs.
In order to maintain its position as South Africa's premier accountant directory, the website has had to adapt and evolve to the fast-moving digital world. Fifteen years is a long time on the web - in 2004 Google was still a private company, Mark Zuckerberg was at University, Twitter didn't exist and there were no iphones. Since 2004, we have seen many competitors come and go. Find out what makes us different.


Find an Accountant is a totally independent accountant directory. We have two sister websites - Find an Attorney and Find an Advisor - all three being operated under the umbrella of Find a Professional, which was also founded in 2004 by Chris Preen, a business graduate and financial author.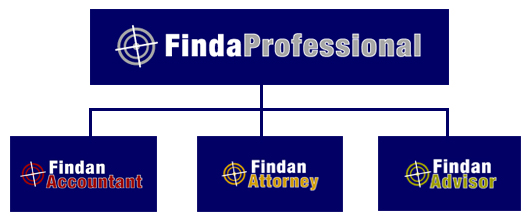 Full Company Details
POSTAL
PO Box 48270, Kommetjie, Western Cape, 7976
PHYSICAL
18 Kingfisher Road, Kommetjie, Cape Town, Western Cape, 7976
FOUNDER
Chris Preen
COMPANY REG. No.
CK2004/019632/23
VAT No.
4070/212/41/2