REASONS TO HIRE A PROFESSIONAL ACCOUNTANT
Article by listed accountant Kondwani Phiri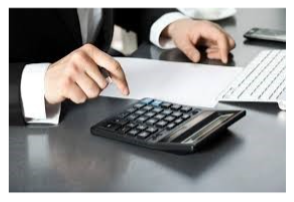 Owning and managing a small business is not, by any means, an easy feat. By doing so, you exhibit you not only have unbelievable talent, skill, and drive, but you also possess an acute business mind. However, this does not inevitably suggest you have a comprehensive accounting history. It may be the best for your business to hire a professional accountant and here are a few reasons why:

Keeps you on track
Employing the services of a professional accountant keeps your business on track with all of your business expenses, payments, bookkeeping, and financial development. Having someone who manages your finances also reduces the potential for your business to be at risk financially because it eradicates the possibility of inaccuracies occurring. Accounting records are vital in any small business. Not only does it record your transactions, procurements and everyday expenses, but it also keeps a record of all financial proceedings that occur within your business. Having a private accountant lets you have a thorough record of all financial dealings that happen, plus you can anticipate potential financial gains or even potential losses.
See also: How to find a good accountant

Helps during confusing tax times
Tax forms can be tiresome and often times become really confusing to someone who is not accustomed to how the system works. Having a private accountant can help ensure that everything is in line, the necessary administration is complete, and that you don't fall behind seeing as they are specifically experienced in tax matters. In addition, to completing your taxes returns for you, professional accountants can monitor you and advise you on any tax-related matters or decisions. No one ever wants to deal with the SARS, and a private accountant virtually assures that you'll never have that kind of problem.
Can open doors to other professionals
Working with an expert accountant can have enormous benefits in ways that you might not have thought about before. They might be able to recommend similar professionals or other professionals on the same wave length in your area of business to potentially work with, particularly if your business is taking up more clients and looking to grow. Alternatively, if you are looking to employ or contract for a particular task, your accountant could have a connection or know someone who could turn out to be a valuable asset to your business through their various clientele.
Can mentor on financial decisions
Remember that professional accountants are precise that – a professional in their area of expertise. They might have great advice about investments you are planning on undertaking, and they might know the ins and outs of your company and guide you on the better decisions to make dependent on your financial position and objectives. Should you be a new business owner, an accountant can provide valuable strategic planning tips and show you exactly how to set up a business structure to guarantee your company's financially stability and business growth.
Allows you to focus on what you do best – running your business
When you have a qualified professional focusing on your accounts and financial needs, you as a business owner are able to focus your time on growing and tending to your businesses. Employing an accountant, in the long run, helps you carry on running things smoothly and dodge any major financial crises.
Having a trustworthy personal accountant can be advantageous to your business in numerous ways. If you are thinking of hiring an accountant, or are seeking to talk to somebody about what your options are when it comes to someone else handling your financial needs, feel free to contact Northrise Accountants. Together, we can invest to make your financial future secure. Northrise Accountants, Auditors & Tax Practitioners can provide high-quality bookkeeping services to your organisation. Feel free to visit their website for more info.