ACCOUNTANT ADVERTISING - RETURN ON INVESTMENT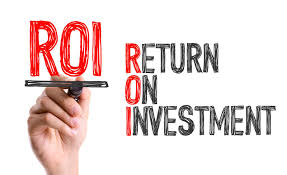 We launched our websites in 2004. In internet-time that is like a century ago. Back then there was no Facebook, no Twitter, and no iPhone. Google started out that year as a private company, its IPO only launching in August 2004.

To be sure, a lot of the big name websites back then are now dead and long-forgotten, the pace of change and disruption proving too much for them. So we are proud that FindanAccountant is still thriving. Our membership numbers have grown year-on-year every year since 2004.

But what we are most proud of is the fact that many of our earliest members are still with us. Our website recently underwent a massive revamp and one of the new features we introduced is our new Accountant Awards - a small way to acknowledge our loyal customers.
Take a look at some of our search results pages and you will quickly see how many of our accountants have been with us for the long-haul. What makes this particularly remarkable is that, unlike the majority of online directories, we do not offer free listings (see: how we are different).

Think about this for a moment: We have member accountants that have been paying their subscription fees for over ten years. These are amongst the most astute, business-savvy, cost-conscious people of the entire population. Do you think their monthly subscription fees are an investment that is paying off?